Reflections Upon the 2017 CISO Summit & ISSA Executive Forum Discussions on "Influencing Change"
Eric and John Bruce, CEO and President of Performex, respectively, were invited to present interactive sessions at the recent Chief Information Security Officer Summit in Chicago and Information Systems Security Association (ISSA) Executive Forum in Las Vegas. CISOs, like others in key executive functions, must learn to influence others to drive innovation and enable change within their organizations.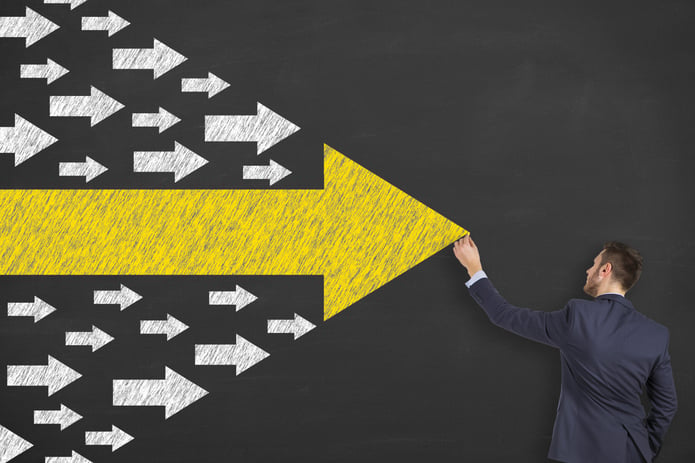 Many managers believe that excellent ideas and detailed plans are the keys to enabling change within their organizations. There is no doubt that a solid idea and action plan are important, but influencing skills and the ability to gain buy-in are also critical.
The unique skill set required for influencing may come somewhat naturally to those in sales and other roles but is often foreign to individuals from a highly technical background. With a process-oriented approach, enhanced self- and social-awareness and ongoing practice, leaders can become skilled influencers who truly transform their organizations.
In the session, Eric and John shared a proven four-step process for building influencing skills in order to enable change. By following these steps, one can build a network of support for the initiative and execute with success.
Build Relationships
First, you must build a solid foundation by ensuring that relationship building is a regular part of your job. Many managers, as they transition from individual contributor positions to management and eventually executive roles, have difficulty letting go of the daily problem-solving and technical work they enjoy and excel in. However, strong relationships are necessary for enabling change and long-term success as a Senior Leader, and leaders must dedicate time and effort to strategic networking to form these critical connections.
The foundation for influencing change, strong relationships:
create trust
improve communication
support alignment to a common goal
create long-term support networks
Managers who believe they are adept at networking are often only connecting at the operational level, building the connections required to execute tasks efficiently. Effective leaders must learn to employ their networks for strategic purposes. This requires defining future priorities and potential challenges, then building stakeholder support.
Stakeholder Analysis
To build this critical stakeholder support, you must first understand each stakeholder's needs and work hard to meet them. We have outlined a series of questions that we recommend following to analyze your stakeholder group and begin to plan your approach.
Who?
Who are the internal and external stakeholders?
What roles do they play in the change?
What?
What is the current level of support?
What potential threats and benefits may arise?
What objections must be overcome?
How?
How will I address obstacles?
How can I increase the support level?
Important points to consider include the stakeholders' immediate, top priority objectives, their team's goals, long-term aspirations, and what is required of them to implement the change.
Communicate
There are two distinct factors which predict the effectiveness of your communication to stakeholders. First, your message must be concise and aligned to both common and individual needs.
Plan your message by crafting a succinct and effective elevator pitch. This practice will:
build communication skills
craft a compelling message
communicate upward in an impactful manner
link the short-term to the long-term
Second, your delivery must be tailored to your audience. Keep in mind: everyone is unique, and the people you interact with are different from you. We recommend completing a personality assessment to determine your personal communication style. By learning more about the unique styles, you can identify others' profiles and flex your communication for impact. If you are interested in learning more about the communication profiles we utilize and recommend, please contact us.
Execute with Excellence
Once you gain buy-in and achieve approval for the change, execute with excellence. Leverage your networks for support, and make the change happen. Communicate the benefits of the change for visibility and continued support.
To succeed as a leader and enable change, one must possess and exercise influencing skills. At Performex, we work with individuals in all phases of their leadership careers to strengthen relationship building and influencing skills. Our flagship program, the Summit Leadership Excellence Program, includes a full day workshop dedicated to influencing. Our experienced consultants also facilitate on-site influencing sessions for clients seeking to build their teams' skills in this critical area.
To learn more about the Performex Influencing Series, please contact us.