Throughout the years of coaching my own employees and training others to coach, I have noticed one mistake that just about every manager makes: rushing the workplace coaching process to get a solution in place rather than taking the time to allow participants to come up with their own workable solutions. We often prescribe activities and action steps for the people we are coaching, despite the fact that research on the subject overwhelmingly supports the notion that to truly change behavior and ingrain new skills, people actively need to "generate their own solutions, with the coach supplying supportive, discovery-based approaches and frameworks." 1
Why do managers often make this Workplace Coaching mistake?
Many leaders know employee development is most successful when the coaching process leads individuals to develop their own solutions. Why, then, do they tend to rush the employee development process? Often, one or more of the following factors are at play: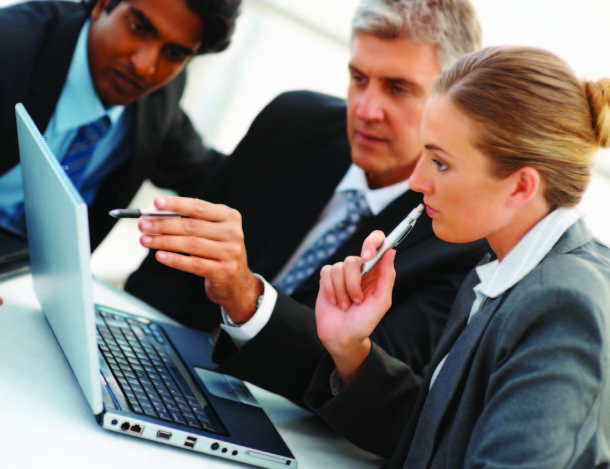 Fear/Impatience
The coach is apprehensive about the coaching discussion and expects it to be difficult. He or she is therefore in a rush to complete the conversation as quickly as possible and to give advice to move the process along. Helping someone come up with an answer takes more patience and time than providing a known solution.
Ease
It is human nature to offer advice freely and to counsel upon request. Often, it increases our credibility, and we feel great about helping others. After all, we have been rewarded throughout our careers for doing so. Why stop?
Desire to Protect Others
Our desire to help people pushes us to protect them, shielding them from the often-painful process of facing and dealing with what are potentially uncomfortable truths about themselves.
How Can a Leader Improve His/Her WOrkplace Coaching Process?
First, understand your motivations to get quick and easy results. Probe your fears, motivations and work style. Prepare in advance for your coaching session and reflect on your tendency to prescribe actions and make a commitment to shifting to methods that force your people to actively need to "generate their own solutions."
What else can be done? With 35 years of experience in the subject and some of the best coaches in the business, Performex®'s coaching model is a guide to addressing these mindsets. Of course, we expect our coaches to have a working model for building the common competencies associated with leadership and expect that they have a good balance of "real world" solutions backed by theory. However, the coach must work vigorously to avoid imposing frameworks and content, and work to guide the participant in experiential learning through the application and practice of theories.
Leading-through-discovery research from the "neuroscience of leadership" strongly supports the notion that the combination of mental focus, creative problem solving, and introspection is essential for the lasting development of new skills and behavioral changes. This combination of behaviors is encouraged through the process of constructive questioning. A highly effective coach masters the art of constructive questioning to lead the participant to discover his/her own customized solution. Many people grow the most through experience- by making mistakes and then focusing on solutions that prevent repeating the same mistakes. The highly effective coach attempts to replicate the dynamics of "overcoming mistakes" in their coaching process.
Asking questions and allowing someone an answer, and helping clarify and develop a response, is an example of this. This process allows for real employee development and growth as the person must "own" the answer and take the responsibility for developing action steps. Next time you feel the tendency to prescribe an answer, pause and consider the benefits of experiential learning. Constructive questioning can help an individual develop the confidence to practice these skills outside of the coaching environment, thus producing effective behavior change – the calling card of effective workplace coaching.
--
1 International Coaching Federation website
Originally published March 5, 2015 - Updated 2016