On March 17, 2016 Douglas Fletcher, founder of Performex, peacefully passed away at the age of 83. Described by his wife, Mary, as a lifelong seeker of personal truth and understanding, Doug was a truly inspirational leader and man.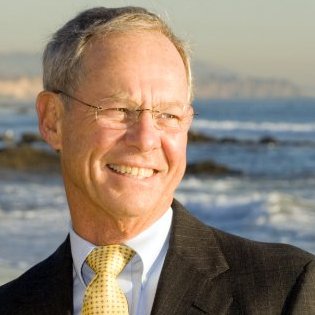 Following his dreams of helping others grow as individuals and leaders, Doug partnered with two colleagues to found Performex in 1978. Doug and Mary, his wife, operated the company until they sold the company to Ric Bruce in 2011. Over the years, Doug successfully transformed the lives and careers of numerous managers. Under his leadership, Performex grew to become a trusted provider of leadership development solutions for Fortune 500 companies.
Doug published several leadership development books including Management Control in Today's Teamwork Organization and Understanding Organizational Evolution: Its Impact on Management and Performance. Doug also authored Forty isn't a Four Letter Word and Truth Neither Natural Knowing nor The Ego's Illusion. Doug's final publication, Life After Work: Redefining Retirement served as a speaking platform for worldwide travel following his sale of Performex.
In addition to his passion for helping others grow as individuals and leaders, Doug had a great love for all outdoor sports. He enjoyed spending time running, cycling, playing tennis, backpacking, and fly-fishing. He could often be found at the beach, where he loved to swim, sail, and surf.
"Doug was a gifted leader and great friend," said Ric Bruce, current Performex CEO. "His pursuit of excellence never stopped and is part of the company's DNA. I am proud to have known Doug and am honored to continue his legacy of delivering excellence to Performex partners."
As we remember Doug and celebrate his life, we work to honor his passion for enriching others' lives through impactful leadership development.