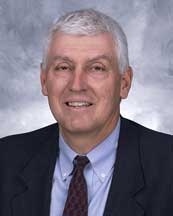 Performex is pleased to welcome Ray Feagins to our growing team. A leadership and organizational consultant with extensive experience, Ray will be a true asset to Performex clients as he provides talent management consulting, executive coaching, and program facilitation.
Ray previously served in leadership positions at Sprint, leading human resources, total quality and business process improvement, training and development, and information systems. He was then recruited by King Pharmaceuticals where he last served as Vice President- Human Resources, Talent & Organization Development and as the Senior HR Business Partner to Commercial Operations and Scientific Operations. In addition to his roles within telecommunications and pharmaceutical organizations, Ray has provided consulting services to various credit union, economic development, and golf business clients.
Ray has been developing leaders for over 25 years. He creates and enhances executive high potential leadership and talent management processes, builds and leads internal talent development and training teams, re-engineers performance management and coaching processes, and facilitates vision, mission, and objective processes. Ray has been recognized as a valued business partner and for his work on various merger and acquisition teams.
He has supported very large sales, engineering, and customer service organizations. Ray has served as an individual coach to executive and high potential sales, marketing, human resources, finance, compliance, legal and engineering leaders. He is an expert in 360 degree tool interpretation and feedback. His authentic coaching style is best described as one with no corporate speak or organizational development jargon but rather one where Ray listens and seeks to understand the client's needs first. He then guides the client to ask the right questions so the client can discover, plan, and own his or her professional growth and development.
Ray holds a B.S. Degree in Statistics from Virginia Tech and a Masters of Statistics Degree from the University of Florida. He is certified in 360 Degree Feedback Assessments by the Center for Creative Leadership. Ray serves on the Board of Directors for the United Southeast Federal Credit Union, the American Red Cross Mt. Empire Chapter, and is a past Board member for the Blue Ridge Leadership Conference.
Please join us in welcoming Ray to the Performex team. HIs passion for developing individual leaders and organizations will expand our firm's ability to support our innovation-driven client organizations as they face growing business challenges.