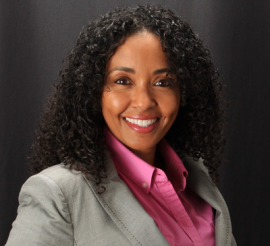 June 24, 2015, Irvine, CA - Performex®, Inc. announced today that Cheryl Fisher has joined the firm to further develop their growing portfolio of corporate accounts. Performex® has carved a unique niche as the only firm focused on growing the leadership in innovative companies employing a large percentage of engineers and researchers as well as IT, legal, sales and other professionals in industries such as information technology, electronics, engineering, aerospace, medical device, pharmaceuticals and utilities. Cheryl comes to Performex® with a wealth of experience serving clients' Human Resource development needs, having spent the last twenty years in successive roles in the training and development industry.
Cheryl joins Performex® as Vice President of Business Development to continue Performex's long-standing success providing talent management, executive coaching and leadership development services to many of the top companies in America and will especially support the firm's strongholds in Atlanta, GA and Orange County, CA. Cheryl comments, "I am excited to start a new challenge with Performex® and bring our proven programs to more leaders and clients. I took this role because I want to make a difference for both the client companies and leaders we help, Performex® has been doing this for over 37 years in Southern California."
John Bruce, COO of Performex® said "Cheryl's wealth of experience and industry knowledge make her a key addition to the Performex® family. We view her appointment as a sign of our commitment to being the leading company in our industry."
About Performex, Inc.
Performex®
is a full service provider of talent management and talent development services especially skilled at transforming technical specialists, engineers and other subject matter experts into business leaders. Performex offers comprehensive solutions that provide immediate tangible results to address the professional development needs of industries and companies that rely heavily on deep intellectual expertise as a source of competitive advantage. Performex's understanding and experience in serving this unique market is unparalleled.
Contact
Performex, Inc.
John Bruce
(828) 275-5050
jbruce@performex.com