August 31, 2016 - Performex is excited to announce Nancy Alm, Executive Coach and Program Facilitator, has expanded her role to become Executive Director of Client Services. With three years of experience developing leaders with Performex, Nancy will now further support firm growth and client organizational needs as Executive Director.
In her new role, Nancy will continue to fulfill her passion of coaching and developing managers. In addition, she will now oversee West Coast Business Development, working to leverage Performex solutions to drive engagement and innovation across the region.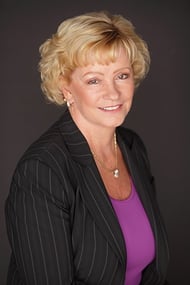 Prior to joining Performex, Nancy held leadership roles in organizations including OnForce, CompuCon, and Decision One Corp, among others. With extensive experience in Human Resources and Business Development leadership roles in IT organizations, Nancy understands the unique challenges facing innovation-driven organizations and the critical role engaging leaders and winning people strategies play in their success.
Nancy is excited to increase her impact and touch additional leaders and organizations. "I have personally experienced the difference Performex can make in people's careers by building executive leadership and emotional intelligence," said Nancy.

Please join us in congratulating Nancy in her new role.